Great speaking catalyzes change

You've been in audiences where members felt drawn in, seen, and were somehow evolved by what they heard and saw.
That's where you want to go.
You speak to get something done, send a message, advance a cause, impact someone— to MAKE SOMETHING HAPPEN.

To be known as the leader you are, more people have to see and hear you— be it in the boardroom, on a video call, or on stage.
Perhaps the path isn't clear.

What's next?
We built MasterSpeaker Lab because our clients kept asking us for more. They were moving in front of bigger or higher-stakes audiences and they needed a variety of information to get over the blocks they couldn't see.

Our speakers didn't want a formula, but focused and flexible help to approach their speaking projects with creativity.
Not lectures but adaptable guides to meet them where they were and help them move forward.
Welcome to the laboratory!
Each course and program here is intended to target a problem that speakers themselves know they need.It's an extensive library of tools, ideas, and guides.
It's built for you to be in charge of your speaker development.
Your mission, should you choose to accept it, is to explore and experiment with...
...and be the inventor of your dynamic speaking.
Let us be the secret formula you apply again and again to evolve your speaking!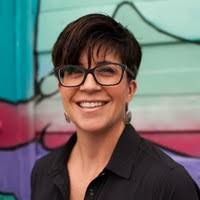 Margaret's style was super natural and had zero awkward or forced moments; very welcoming, natural, and easy to watch on screen. She is funny and dynamic without being too over-enthusiastic. The worksheets are full of useful advice/exercises/links. The tools and advice in this series are exactly what I need to get started on my talk. I feel so much more confident in my application process.
—Lisa "Three" Brodsky / Community Organizer and Founder of Bconnected Colorado; Graphic Designer and Founder of Paperfish Designs
LET'S DO THIS!
CLICK ABOVE TO EXPLORE ALL COURSES &
SIGN UP FOR OPEN OFFICE HOURS BELOW