MasterSpeaker Lab
SPEAKERSHIP IS LEADERSHIP
Greetings & welcome to the MasterSpeaker Lab online course library!
Just like an old-fashioned library, this is a quiet place. Not much conversation here.
We're glad you're here and welcome you to browse the aisles and purchase any works that call to you!
Curious to learn more? Head here.
Want communication tips and updates in your own inbox? Fill out the form below
Want to hear about our interactive community and attend our weekly Open Office Hours events? Jump in at The Speakership Club.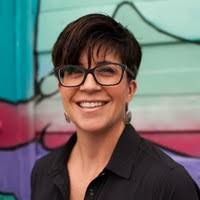 Margaret's style was super natural and had zero awkward or forced moments; very welcoming, natural, and easy to watch on screen. She is funny and dynamic without being too over-enthusiastic. The worksheets are full of useful advice/exercises/links. The tools and advice in this series are exactly what I need to get started on my talk. I feel so much more confident in my application process.
—Lisa "Three" Brodsky / Community Organizer and Founder of Bconnected Colorado; Graphic Designer and Founder of Paperfish Designs