Are you a "sudden leader?"
Perhaps you weren't the type to run for class president every year (or ever?) when you were in school.
But…here you are now with a direction. An idea. A vision of where you want to go, what you want to say, and what you want to build.


Perhaps you see the vision clearly, or perhaps you can see it just around the corner, but you know it's there.
When you look around, you even see that there are people watching. Maybe even waiting for you to step up.
A community who needs you.
A community you can serve and lead all to a place you know they can go.
How do you step in to lead…to create the culture and vision you see?
You speak.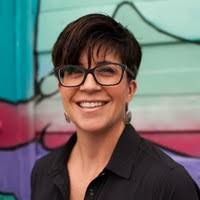 Margaret's style was super natural and had zero awkward or forced moments; very welcoming, natural, and easy to watch on screen. She is funny and dynamic without being too over-enthusiastic. The worksheets are full of useful advice/exercises/links. The tools and advice in this series are exactly what I need to get started on my talk. I feel so much more confident in my application process.
—Lisa "Three" Brodsky / Community Organizer and Founder of Bconnected Colorado; Graphic Designer and Founder of Paperfish Designs
LET'S DO THIS!
CLICK ABOVE TO EXPLORE ALL COURSES &
SIGN UP FOR OPEN OFFICE HOURS BELOW