MasterSpeaker Lab
SPEAKERSHIP IS LEADERSHIP
Greetings & welcome to the MasterSpeaker Lab online course library!
Just like an old-fashioned library, this is a quiet place. Not much conversation here, but we're glad to see you and welcome you to browse the courses to support your speaking!
Seeing lots of courses you're interested in? Check out our Membership Groups where you not only meet regularly with speaking experts and a growth-minded community, but you gain access to everything here!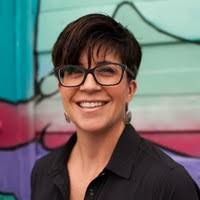 Margaret's style was super natural and had zero awkward or forced moments; very welcoming, natural, and easy to watch on screen. She is funny and dynamic without being too over-enthusiastic. The worksheets are full of useful advice/exercises/links. The tools and advice in this series are exactly what I need to get started on my talk. I feel so much more confident in my application process.
—Lisa "Three" Brodsky / Community Organizer and Founder of Bconnected Colorado; Graphic Designer and Founder of Paperfish Designs